Profiles and accessories for your Georgian bar production
We know what to do!
R&R is your competent partner, supplying everything needed in Georgian bar production, from profiles and connection technology to rattle protection. Our offer is complemented by our machine portfolio for Georgian bar processing.
EUROPA geometry, decorative profiles or standard Vienna style Georgian bars, laminated or powder-coated - in our central warehouse in Langenzenn we stock almost 500 different Georgian bar positions.
We also fulfil special requests quickly and reliably. 
Optics make the difference
Whether standard connectors or our special R&R dowel end plugs. With our technology, your Georgian bars hold securely in the frame. And if something does wobble: We also have anti-rattle stickers in various sizes and made of different materials in our range. Take a look at our consumables.
Whether manual saws for small quantities or fully automatically controlled Georgian bar production for maximum output. We have the solution for every need.
Take a look at our machine technology!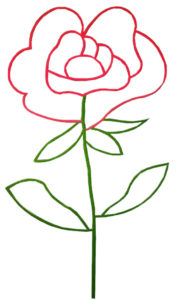 Let your imagination run wild. Our Georgian bar-artists in our plant in Bamberg make dreams come true!
From rattle protection to all-purpose cleaner, we provide you with all necessary accessories for your Georgian bar production from stock. Have a look at our consumable goods!
Subject to technical changes
© 2023, Rottler und Rüdiger und Partner GmbH. All rights reserved.